Standing for Election Taught Me the Value of Compassionate Politics
Three years ago, I stood for election as a local councillor on behalf of The Green Party of England and Wales. Here's what I learnt.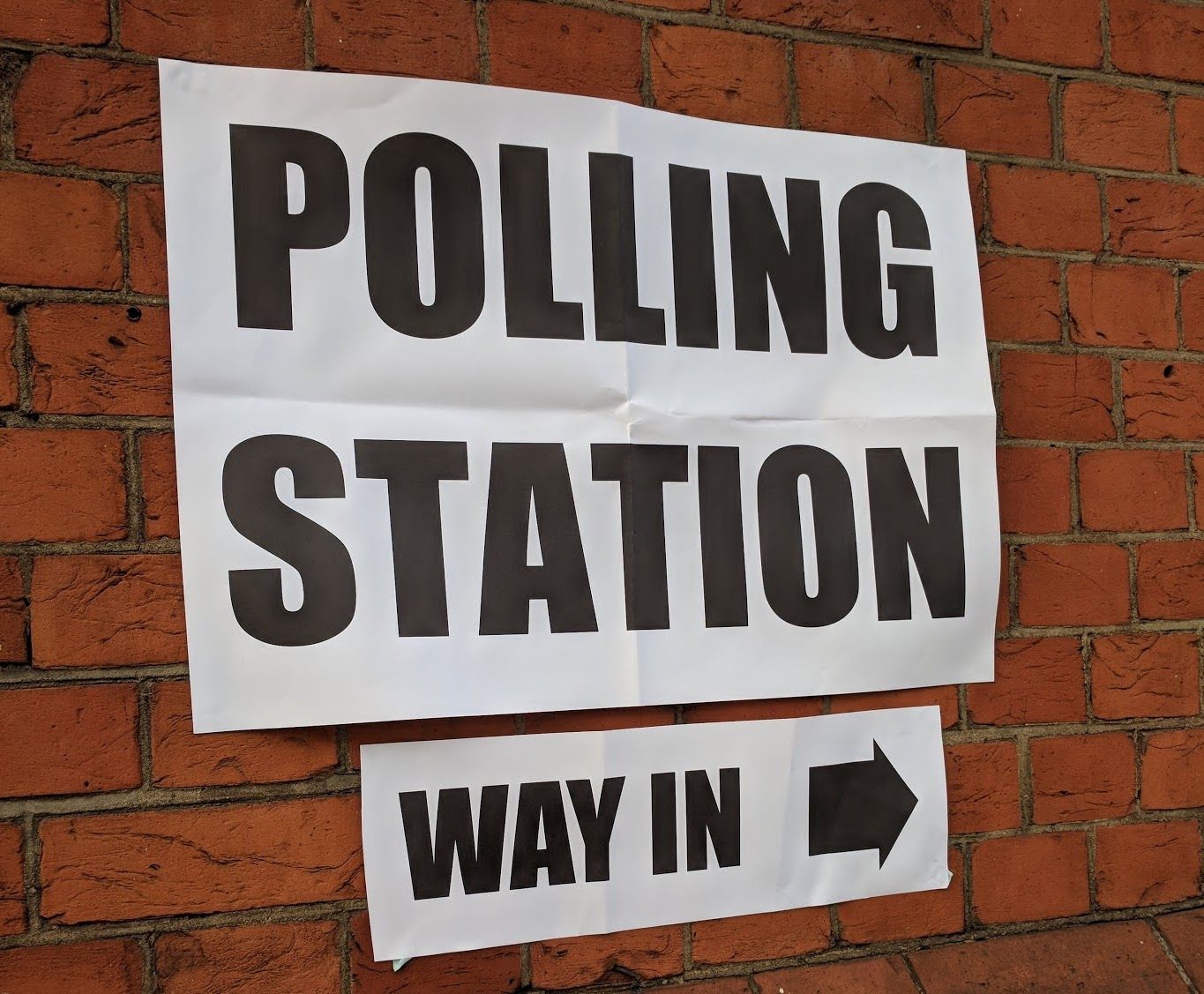 Three years ago, I stood for election as a local councillor on behalf of The Green Party of England and Wales. I'd been interested in politics since college on an intellectual level, but I hadn't really paid too much attention until around 2013.
I became seriously unwell in that year and found myself caught up in the machinery of the state. The changes the then-coalition government had put into place left me in a highly precarious position, and it could have been a lot worse had I not been fortunate to have an excellent personal support network.
But that experience made my political stance more extreme. I saw how policies, which are often just shouted about in headlines, made an actual impact on people's lives. It's not an intellectual exercise in state-craft but a powerful tool to influence how comfortably people live in the country.
My personal opinion was that the coalition was unfairly penalising the most marginalised and those less able to take them on and challenge these policies. Perhaps due to a lack of inclination or time, the government seemed well aware that those they were hurting wouldn't affect their electoral chances, and that felt entirely wrong.
You like to imagine that those who enter public service do so because they want to help people. I'm sure the vast majority of serving MPs and councillors do feel that way. But the vocal minority gets in the way, those only interested in power and ideology.
Against that background, I joined The Green Party in 2015, although I was supportive rather than politically active. Then, in early 2018, an opportunity landed in my inbox from my local party. They needed someone to stand in my area for the local council. I'd never really imagined myself in a role like that, but the past decade has taught me not to turn down compelling offers like this.
So, I took them up on it. I became the representative for my ward during the 2018 local elections in England. The experience was, at times, overwhelming but mostly positive. While handing out leaflets, I talked to people I otherwise wouldn't have had the occasion to.
After living in the area for several years, it was incredibly positive to discuss what was on people's minds and find that we mainly wanted the same things all across the political spectrum.
Although essentially sitting to the left of the Labour Party, the Green Party occupies its own political space. The party has a wide range of progressive and left-leaning policies, but they are best-known for their environmental stance.
Despite some extremely vocal commentators, on the whole, people care about the environment, especially on a local level where they can see the impact of air pollution, lack of green space, and a general disconnect from nature.
Consequently, there's an unexpected alliance that forms around the Green Party. Many people vote as they have always done, split between Red and Blue. But the Greens are agreeable to most residents, as there is little controversy, just a desire to do the best for citizens, local and national, and the planet.
I didn't win the election in 2018, although I did take quite a lot of pride that I led the Green Party to third place in my ward, behind only the two major parties. This felt like an achievement in its own right and an acknowledgment of the power of green politics more broadly.
For a blend of circumstances in my own life, I'm not as involved in the day-to-day political stage now, but I'm still a fervent believer in what The Green Party stands for. Protecting the environment, caring - and I mean genuinely caring - about people, and making the local area and country as a whole a fairer, cleaner, better place are stances we can all get behind.
I'm proud to support a party that has compassion at its core, and I'm hoping The Green Party continues to get recognition for the positive impact it can make.