Metalheads & Mental Health: Metallica's Some Kind of Monster Revisited
Metallica's 2004 film Some Kind of Monster wasn't initially well-recieved. Fans thought it made the band look weak and dysfunctional. But how does it hold up 15 years later?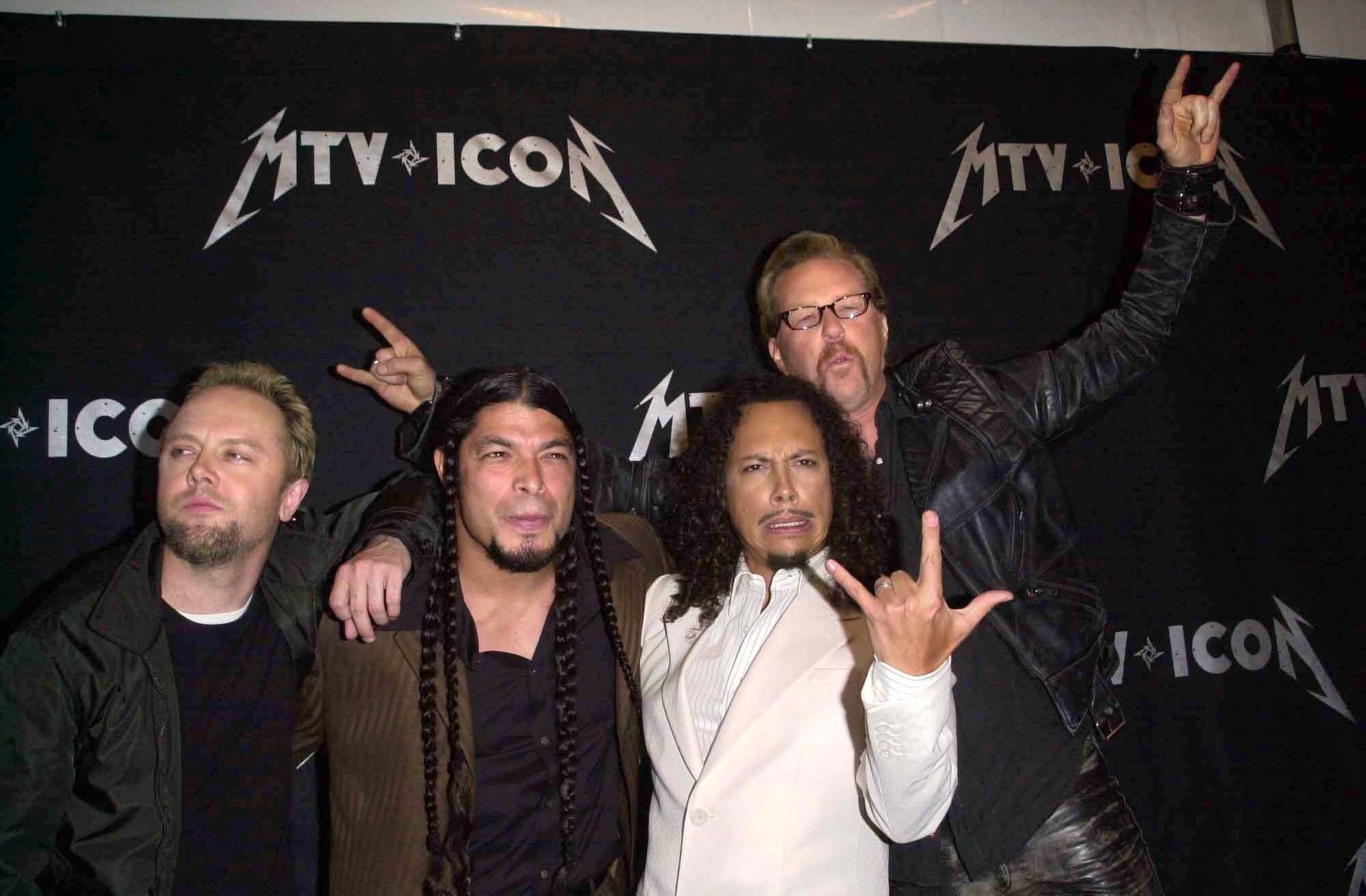 Metallica's documentary film Some Kind of Monster wasn't well received when it was released in 2004. The film covers the period between the band entering the studio in 2001, after the departure of long-time bassist Jason Newsted, up until the release of the resulting album St. Anger in 2003.
The documentary and the story it tells are, from a technical perspective, excellent. Fans took issue with the content. Those two years show the band at their most vulnerable.
They hired a group therapist. James Hetfield, Lars Ulrich, and Kirk Hammet could barely talk to each other. The creative process was initially strained, with decisions made 'by committee.' It's not what everyone had expected from one of the most successful heavy metal bands in history.
The world has changed quite a lot in the 15 years since the film's release. As Some Kind of Monster is now available to stream on Netflix, maybe it's time to reconsider this highly personal, invasive, and, at times, brutal documentary.
Mental Health and Metalheads
Heavy music has a reputation. It's loud. It's aggressive. It has its own sub-culture. And, most notably, it's angry.
It's this perception of heavy music that has meant male musicians and fans predominately dominate the genre. It lends itself well to the, now tired, image of men as stoic, yet angry, people.
Those who are invested in the heavier side of music know that there's a lot more to it than that. But the societal stereotype of heavy music is that it is loud and angry – with no exceptions.
Society at large has programmed us to believe that men don't have a range of emotions. They keep them inside, and, instead of dealing with them, engage in self-destructive behaviors.
Suicide is one of the most significant causes of premature male death in the western world. Many attribute this to the perception that men have to be 'men.' Strong and stoic. Not emotional.
In Some Kind of Monster, James Hetfield, previously seen as the pinnacle of metal manliness, comes undone. Years of depression and substance abuse catch up with him, ultimately culminating in a prolonged stint in rehab.
Hetfield goes MIA, cutting off his bandmates, and leaving them with a crushing uncertainty that the band would even continue. After six months, he returns to work, struggling with his newly sober life.
Tensions within the band are high. Ulrich is understandably upset that one of his closest friends would disappear like that. But this male reluctance to discuss how they are feeling leads to resentment — the two bicker and fight. The band's therapist has regular sessions with them to patch things up and become a functioning group again.
The Changing Nature of Celebrity
The prevailing sentiment in 2004 was that because of this emotional turmoil, the band was weak. They were a metal band and should have just been able to deal with it. Why did they need to get emotions and therapy involved? How could the band that redefined aggressive, heavy music seem so fragile?
In a surprisingly short period, there has been a focus on breaking these gendered stereotypes. Charity campaigns, celebrity confessionals, and an acceptance of depression and mental health have become widespread since 2004.
In many ways, Some Kind of Monster was ahead of its time. If the documentary were released today, the attitudes towards it would likely be very different.
The issues that the band faced; depression, substance abuse, relationship issues, family commitments, and a creative rut are relatable. Instead of the group exposing themselves as weak, they've shown they are just like us.
That could be seen as a bad thing; rock stars are larger than life characters, not real people. But social media has changed the way we view celebrity. Nowadays, relatability is one of the keys to fame and success. We want our stars to be just like us.
The Spirit of Metallica
If the punk movement was about going against the norm, then Metallica has always been punk. The punk-metal hybrid of Motörhead heavily influenced their music. Their inclination to do what they want, rather than worrying about fitting into traditional norms, is punk.
The decision to release a documentary that flies in the face of what everyone thought a metal band should be is at its core punk. Allowing themselves to be vulnerable, critical, challenging, and petty, but ultimately complex and well-meaning is a tough thing to do. They knew how it might impact their reputation, the way the world viewed them, but they did it anyway.
I can't think of an action truer to the spirit of Metallica than that.