Album Review: Foo Fighters - Medicine at Midnight
Medicine at Midnight: the sound of a band unshackled from concept or legacy, no longer trying to out-do themselves but just to have fun with their craft.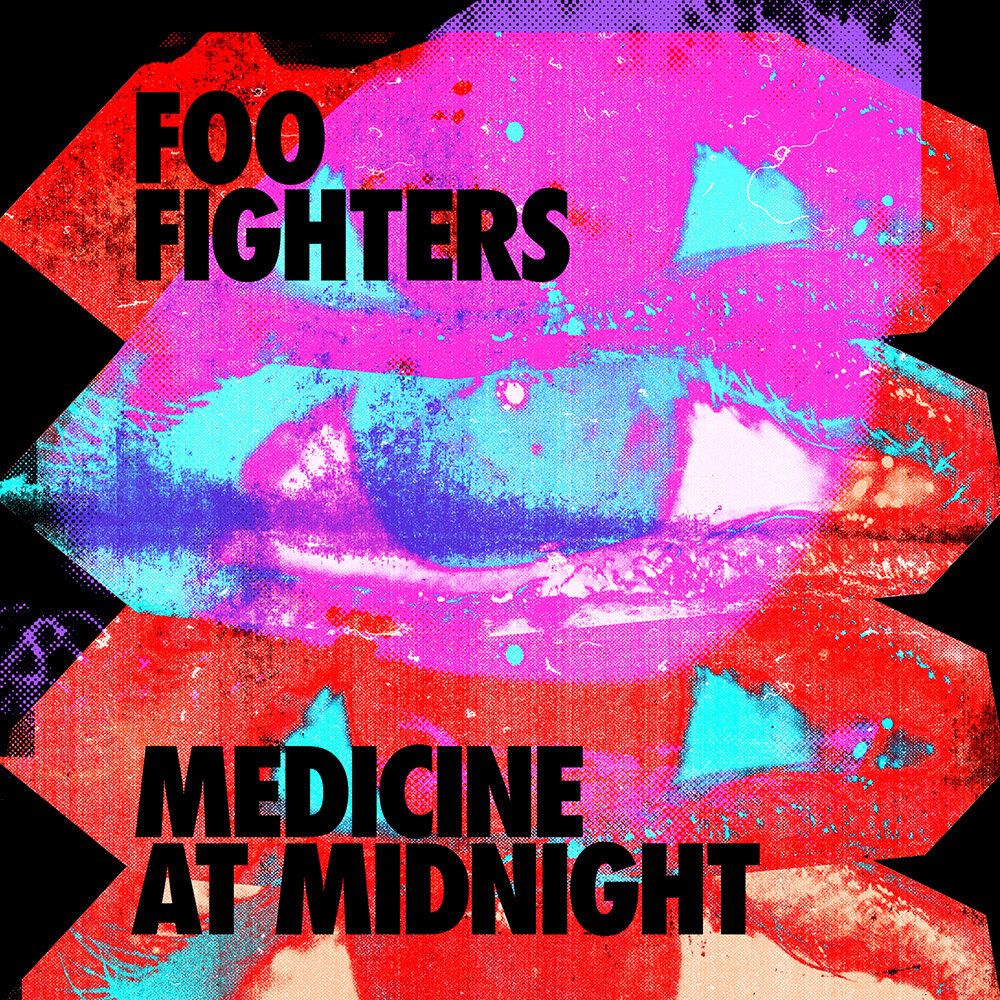 It's a well-known fact, but Foo Fighters' frontman and main songwriter, Dave Grohl, is, by all accounts, one of the nicest people in rock music. Despite his fame and critical role in two pivotal alternative rock bands, Dave still pays attention to the detail. Throughout 2020, he wrote an open letter about the importance of live music, responded to fan requests, and, especially in the last few months, been heavily involved in interviews promoting its new release.
Medicine at Midnight is the band's 10th album and the first to be released since the start of the pandemic. Like many other creatives cut off from their main line of work, you'd expect the record to be at least tinted by COVID-19, and to a degree, it was. The album was recorded in 2019 and initially scheduled for release sometime in 2020 but was moved to February 5th, 2021.
You might think that the songs, which were written long before the pandemic, would be out of step with the mood of the times. The most surprising part about Medicine at Midnight is that it slots in nicely alongside these strange circumstances we find ourselves in. For the first time in years, the Foo Fighters have released a collection of what could reasonably be called fun tracks.
Not that the past few albums haven't been good, but they have seen the group explore less commercial territory, incorporating elements borrowed from their 1970s hard rock influences. This culminated with 2017's Concrete and Gold, an unusual release in the band's catalog, which was heavily tied to the emotion of the times. Grohl even noted that it reflected themes of "hope and desperation," a heavy concept from the band that brought us pop-rock songs like Learn to Fly with its tongue-in-cheek music video.
The latest record is the sound of a band relaxing into their craft and enjoying it. You could argue that the Foos have been painting themselves into a corner creatively, always trying to top the last release in terms of ambition. It'd be tempting to say this started with 2014's Sonic Highways, where each song was recorded in a different studio with a distinct musical history. However, you can see this even as far back as In Your Honor, a double album released in 2005---one record of rock, one album of acoustic tracks.
Medicine at Midnight is not those albums, but it is undeniably a Foo Fighters record. The crunchy guitar tone the band has employed over the past few records remains intact, while Taylor Hawkins drumming is still a marvel, and he even stepped outside of band tradition to use a drum loop during recording. Grohl and Hawkins may be the most recognizable band members, but they all play an essential role in the group's output.
Long-standing members Nate Mendel (bass) and Chris Shiflett (guitar) and some of the most underrated rock performers, giving weight to Grohl's concepts and turning them into fully-fleshed out songs. Former Nirvana and The Germs member Pat Smear adds to the three-guitar setup, keeping the band firmly cemented in rawer, rockier territory than they may otherwise be. It is also the first outing of keyboardist Rami Jaffee as an official member of the band, although he had contributed to most Foo Fighters albums for the past 15 years.
You probably think of Foo Fighters as a stadium band, one of those increasingly rare ensembles that can captivate an enormous and diverse audience. It would be unfair to say that these songs were written with that stage in mind, but they sit comfortably alongside tracks from One By One, which cemented them as a captivating festival and stadium band. Waiting on a War, the album's second single, captures that spirit like few other songs in their catalog.
Strangely, the first song off the album to be released, Shame Shame, is not the strongest song on the nine-track album, making it an odd choice for a single, especially as it is probably the least representative of the album as a whole. Holding Poison is an excellent example of how powerful percussion can be; a disco-influenced use of the hi-hat turns this rock song into something almost danceable, a first for a Foo Fighters track. They repeat that trick on the unabashed pop-rock song, Love Dies Young.
The album clocks in at just over 37 minutes, making it the shortest full-length album in the band's history. This is a wonderful trait in a gloriously straightforward, enjoyable rock album, although you can't help but wonder they had one eye on the typical running time of an LP in the streaming era. Regardless, Medicine at Midnight is the sound of a band unshackled from concept or legacy, no longer trying to out-do themselves but just to have fun with their craft.